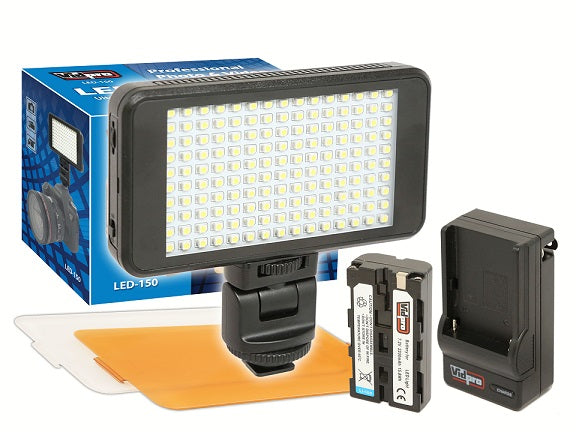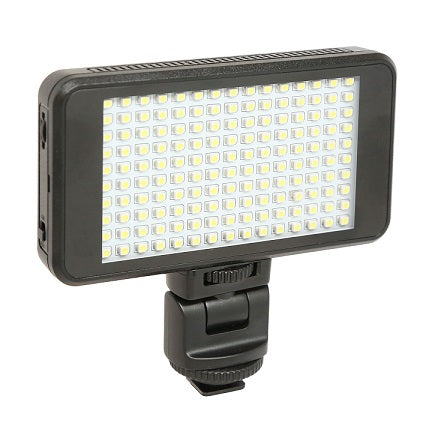 Ultra-Slim Series LED Video Lights 2 of 2 - LED-230
Our new Ultra-Slim LED Light Series feature the latest SMD technology (surface mounted device) LEDs.
These flatter LEDs are designed to be lighter and slimmer resulting in a video light which is more portable than traditional LED video lights while offering superior power and performance.
Here are the details.
Complete LED-230 Lighting Kit Includes:
Rechargeable Battery
AC/DC Battery Charger
Tungsten Filter (3200K)
Soft Diffuser (Clear)
Adjustable Shoe-Mount
Features:
Ultra-Slim, lightweight and portable design - Only 5 oz
228 High intensity LEDs produce a 150W equiv. light beam
Adjustable stepless dimmer for 10-100% brightness control
Includes a rechargeable battery (Sony F550 Type) & Charger
Daylight balanced 5600K output color temperature
Includes snap-on 3200K tungsten filter and soft diffuser
HD wide angle (16:9) and standard (4:3) format compatible
Specifications:
Power:  20W, 7-8V (Sony F550/750/960)
Illumination:          4500/50cm 2000/1M
Color Temp:      5600K - 3200K (w/Filter)
Color Rendering Index:       (CRI)       >90
Beam Angle:                    70° Extra Wide
Unit Weight:             (w/o Battery)    5oz
Dimensions:       (cm) 16.5W x 8.5H x 2D
One Year Warranty