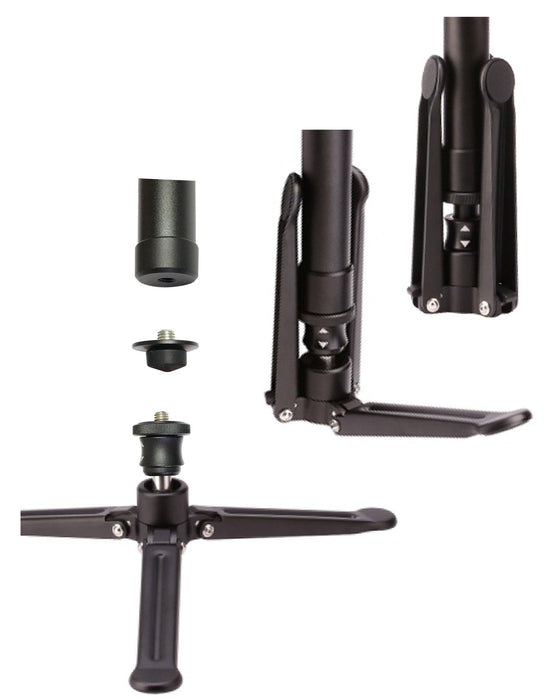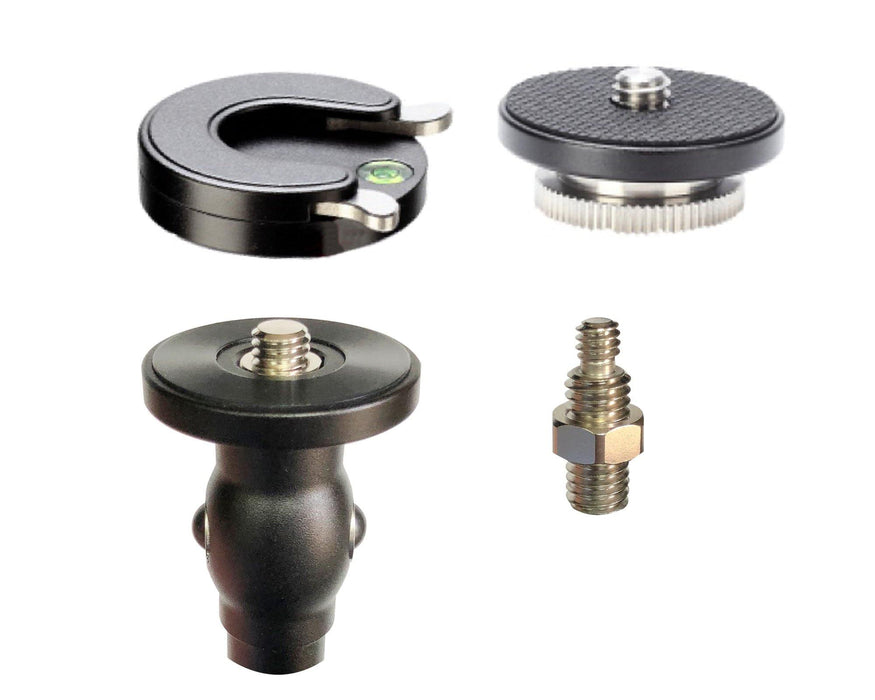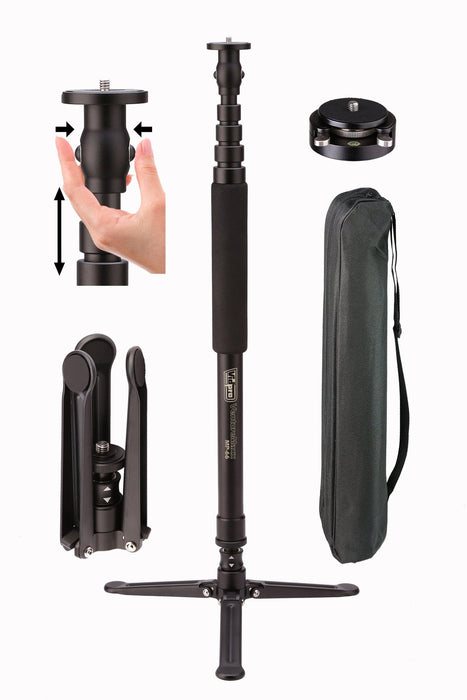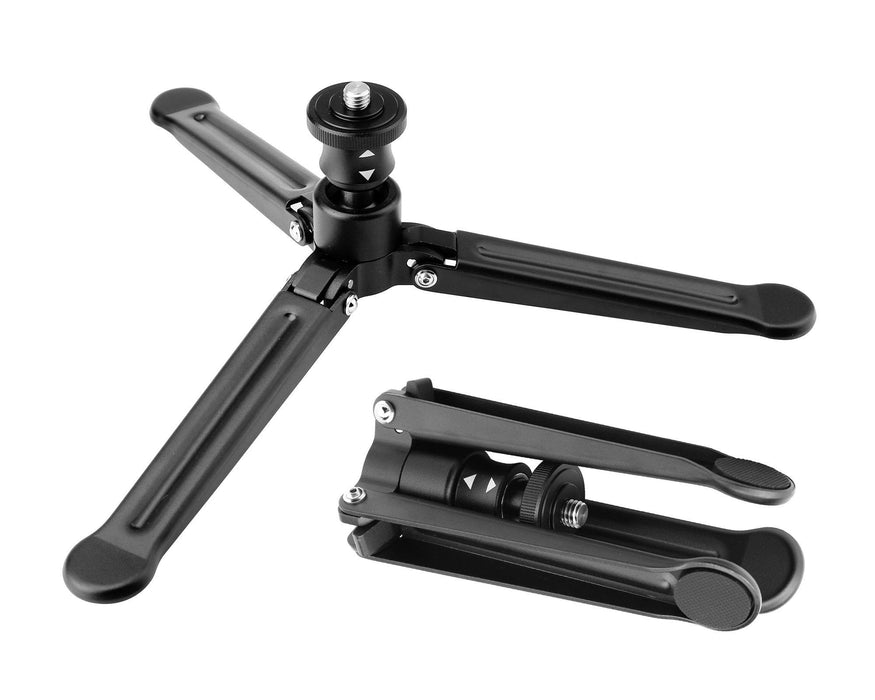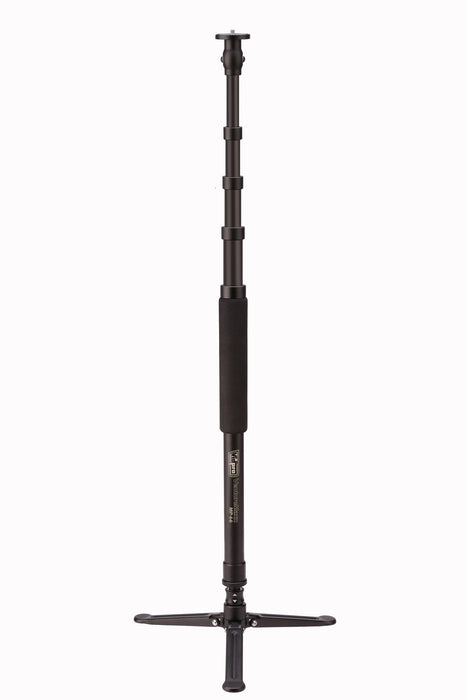 MP-66 VentureMaxx Series Professional 70" Monopod with Air Lock
The new MP-66 was designed for the professional photographer and videographer. It is engineered of solid anodized aluminum for top notch durability and performance. Unique to this monopod it its patented 'Air-Lock' system which allows rapid height adjustment, setup and take-down. No need for time-consuming individual levers or twist rings to lock the leg sections. Adjustments are set by a simple pinch and release action which controls a valve to the integrated air chamber. The full 70" height folds easily to a travel-friendly, compact 20" length.
Features:
Innovative patented Air-Lock system for rapid height adjustment.
Expands from a compact 20 inch length to a full 70 inch height
Detachable quick-release disc plate with integrated bubble level
Reversible mounting screw has both 1/4-20" and 3/8-16" threads
Removable tripod base with fold-out legs provides free-standing stability
Base includes a built-in locking ball joint for smooth tilting and rotation
Includes a rugged nylon carry case with adjustable shoulder strap
Specifications:
Overall Height: 70 inches
Collapsed Height: 20 inches
Leg Sections: 5
Load Capacity: 45 Lbs.
Thread Size Head: 1/4"-20 and 3/8"-16
Thread Size Base:  3/8"-16
Monopod Weight: 1.5 Lbs.
Unit Weight with legs & head: 2.8 Lbs.
One Year Limited Vidpro Warranty