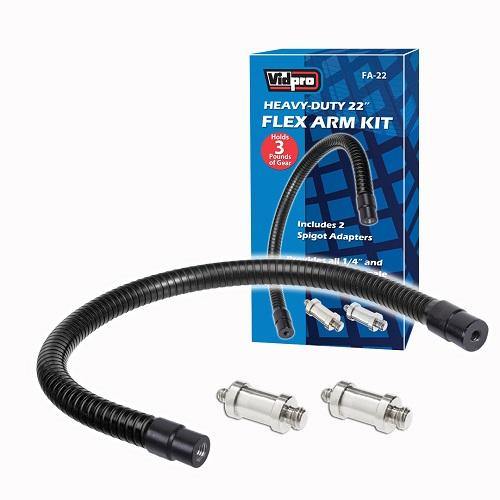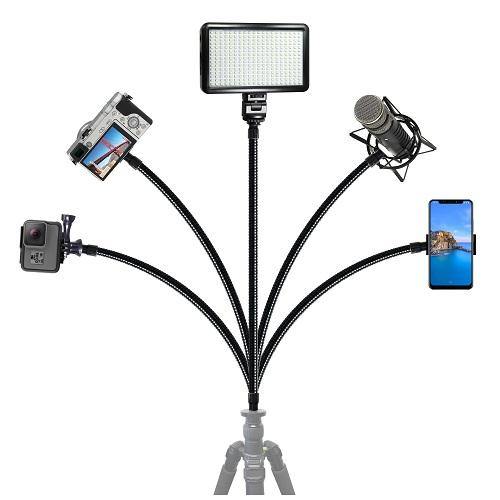 FA-22 Heavy-Duty 22 Inch Flex Arm Kit
The flexible and sturdy gooseneck can hold your gear steadily in position as you work.
It provides an excellent mounting platform for a variety of photographic equipment.
Includes 2 spigot adapters which provide ¼" and 3/8" screw and socket mounting configurations.
Features:
Durable and flexible gooseneck supports up to 3lbs. of gear!
Versatile mounting solution is compatible with a variety of attachments.
Connects easily to light stands, tripods, rigs, grips and clamps.
Perfect for holding flashes, reflectors, monitors, microphones and other equipment.
Also supports cameras, camcorders, GoPro cams, tablets and phones.
Specifications:
Unit Length: 22"
Unit weight: 13.5oz
Support limit: 3Lbs
Attachments: ¼" and 3/8"
One Year Vidpro Warranty