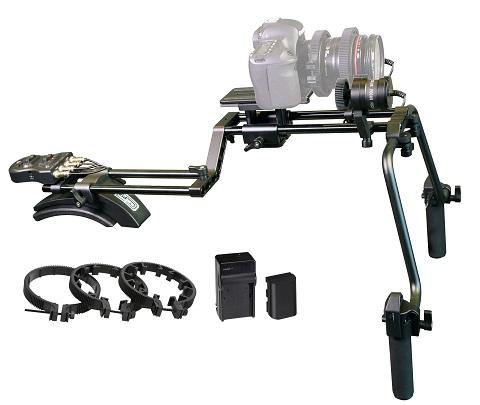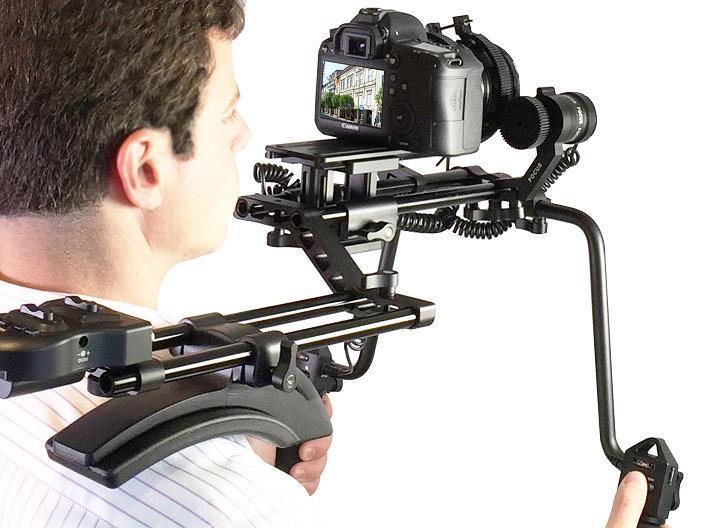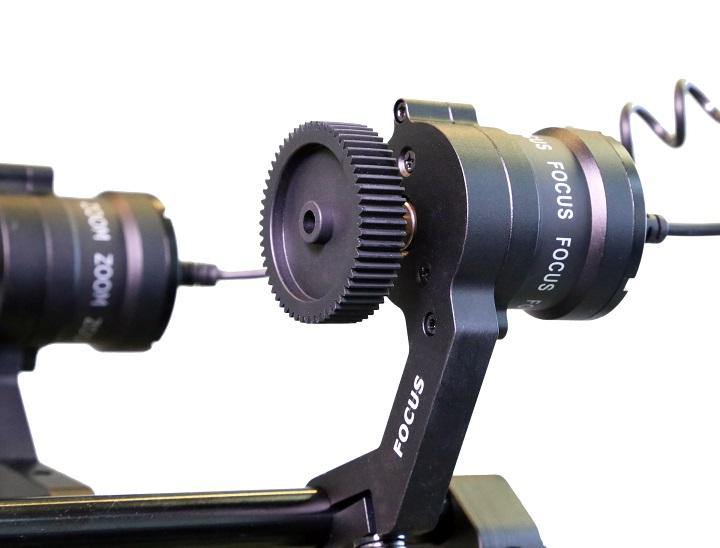 MR-500 Motorized DSLR Shoulder Rig
Features:
Unique electric motor drive system offers seamless focus and zoom control.
Hand grips with integrated thumb switches allow users full lens control while maintaining a firm grip on both rig handles.
Variable-speed operation for precise adjustment during video recording.
Configurable lens ring rotational range limits and four follow-focus memory presets.
Includes 3 sets of gears to accommodate most lens sizes (70mm - 96mm outer diameter).
Standard 15mm rail system with bi-level setup is compatible with all rig accessories.
Anodized CNC aluminum construction offers a rugged yet lightweight design
Height adjustable, removable base plate with 1/4-20 screw for camera mounting.
Includes 1 rechargeable Li-Ion battery (type LP-E6) and charger and assembly instruction CD
Specs:
Unit Dimensions (assembled):
24"L x 17"W 18"H
Unit Weight: 6.5 Lbs.
Package (carton) Dimensions:
26"L x 10.5"W x 5.5"H
Carton Weight: 8.5 Lbs.
1 Year Warranty