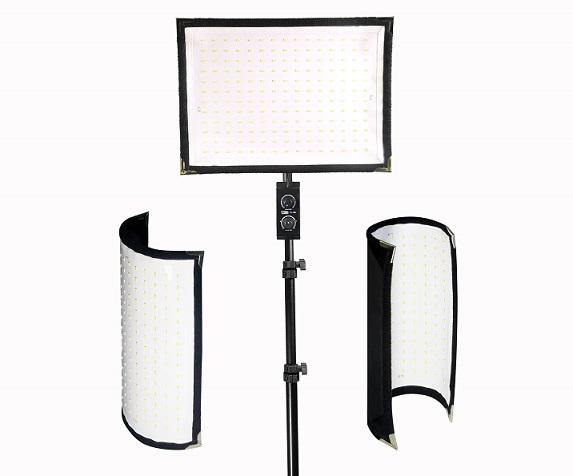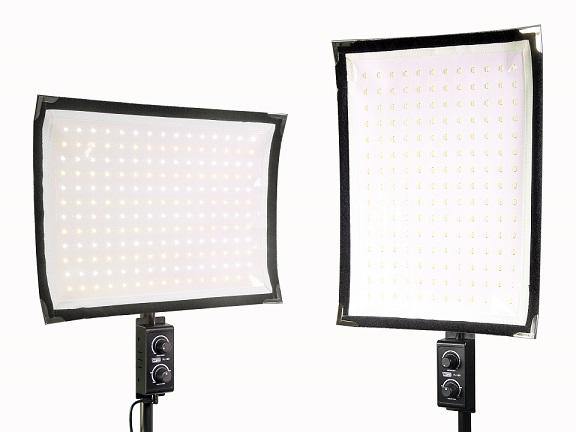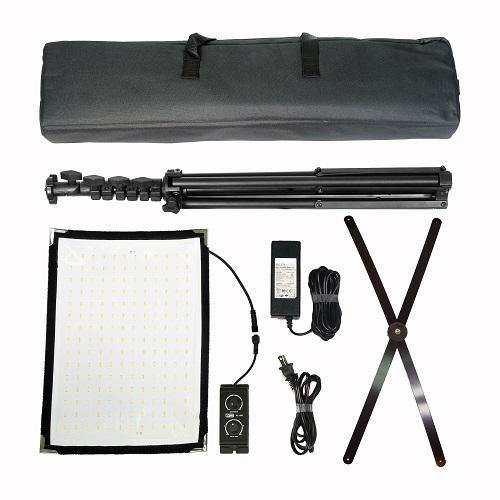 FL-180 Flexible LED Light Kit with Stand
Vidpro is proud to introduce a brand new series of Flexible LED light panels.
These unique panels have an array of powerful LEDs embedded in a thin pliable mat.
This design provides many creative possibilities for bending and shaping the light.
The units weigh 85% less than conventional light panels making them ultra-portable and versatile in challenging environments.
Kit Includes:
1 Flexible light panel
6' adjustable light stand
X bracket with mount
Wired control module
110-240V AC adapter
Zippered Carry Case
Features:
180 high-power LEDs embedded in a .25" ultra-thin and lightweight flexible mat.
Integrated wire frame allows creative shaping and bending of the light panel.
Panel can be molded to a concave shape for wrap-around lighting effects on objects.
Shaping the unit into convex cylinder creates a light bar ideal for creative highlighting.
Variable color adjustable (3200-5600K) and dimming control (10-100%)
Specifications:
LEDs:     180 (90+90) Daylight & Tungsten
Power:   30 Watt Equivalent
Lumens: 2100lux/50cm 700lux/1m
CRI:        90+
Panel Dimensions: 14.5"W x 10.5"H
Panel Weight:  5.5oz
AC Adapter Input: 110-240V AC
AC Adapter Output: 12V DC 3.5A
Light Stand: 28"min/folded, 6' max
Total Kit Weight: 6.5 lbs
One Year Limited Vidpro Warranty